Our girls and boys present the Qatar Government booth at the St. Petersburg International Economic Forum 2019.
Request from a partner agency:

Find qualified staff - hostesses to work at the "Government of Qatar" stand. Leadership in the choice was given to communication skills, a high level of knowledge of the English language and, if possible, to find a person with two languages: English and Arabic.
Solution:
We connected our acquaintances at the university and through a curator we found a young man who had an internship in Syria and worked there as a guide for Russians.
After checking the level of English and communication skills, we chose 2 boys and 4 girls. 
We were very grateful to the client for the work. And the client, in turn, expressed gratitude to us.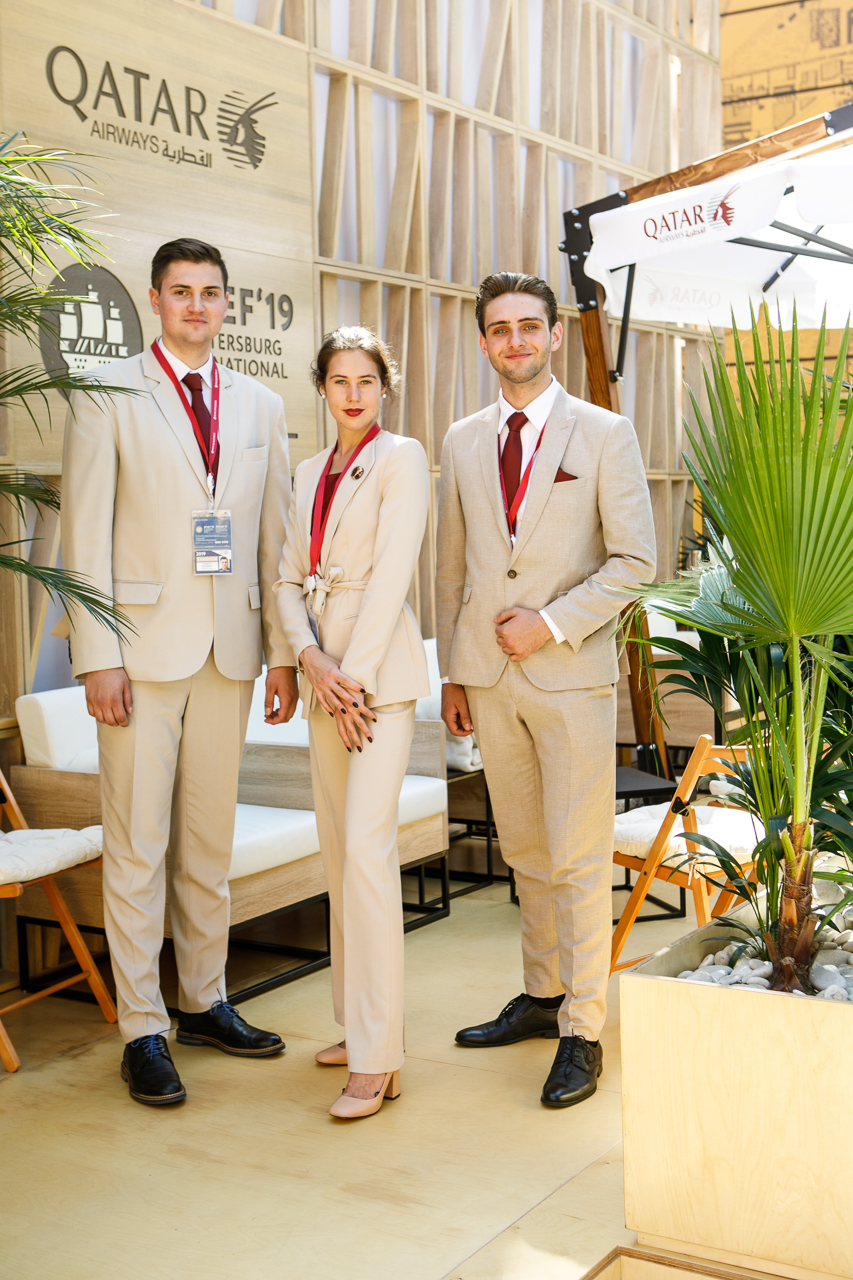 *